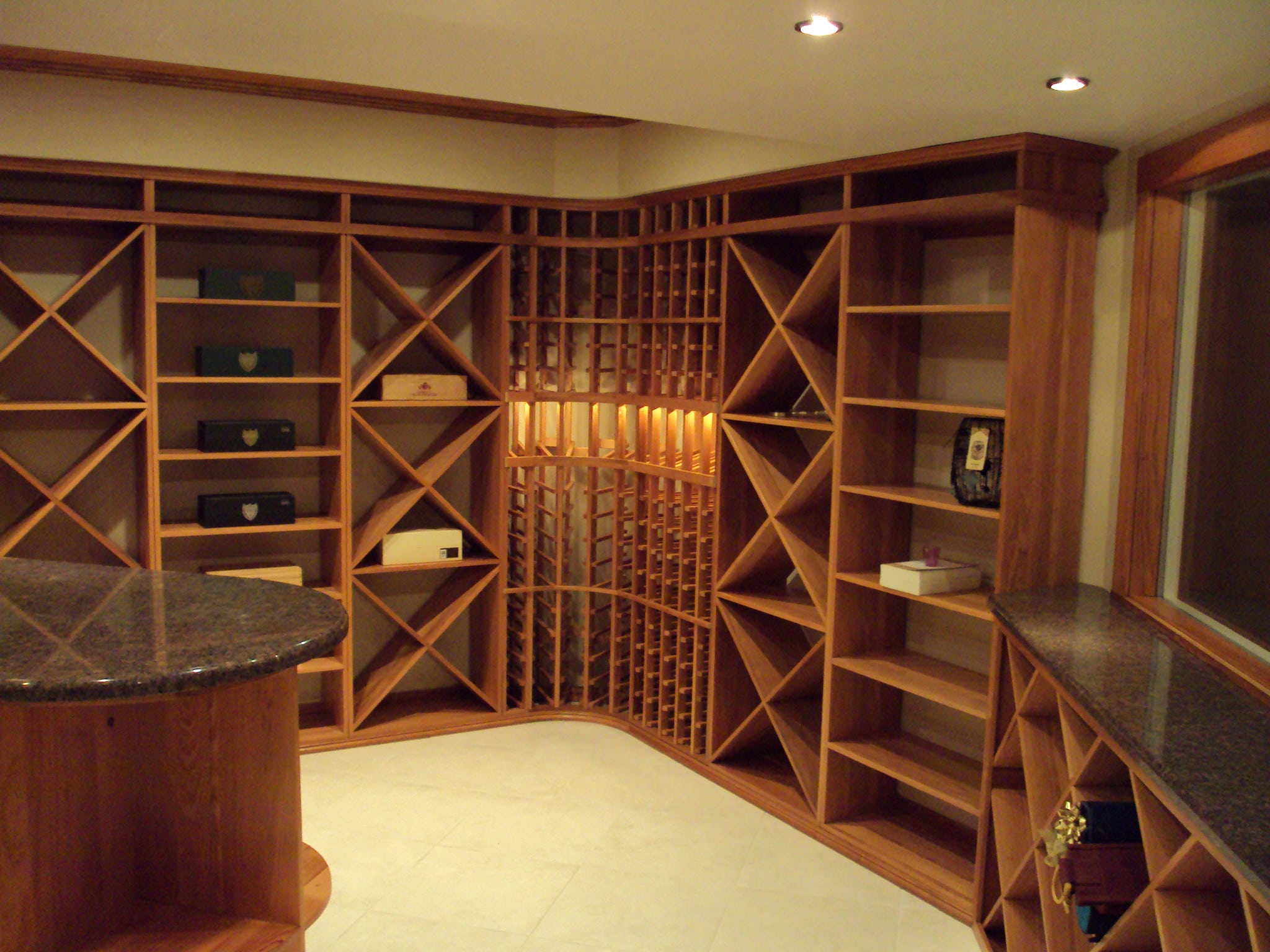 Our 7ft. Series wine racks (originally referred to as the Atlantic Series) are literally an extension of the 6ft. Series wine racks. Extenders measuring 11" add height and capacity to the 6ft. Series base wine racks.
The extenders are assembled separately. Once the extender is in place, the appearance of the wine rack is seamless. The 7ft series wine racks are manufactured with the same craftsmanship and furniture quality finishing techniques as our custom designed cellarage.
These racks are available in 1-10 Column widths; our 750ml single bottle storage rack openings include 3 ¾" x 3 ¾" inside dimensions. The 1-10 column wide options are available with or without our High Reveal Display Row.
Also available, true radius Curved Corners, 2 Column Magnum and Split Bottle options, Bulk Storage Bins, Wood Case Bins and a selection of Tasting Tables and Display components to round out the 7Ft Series by Coastal.