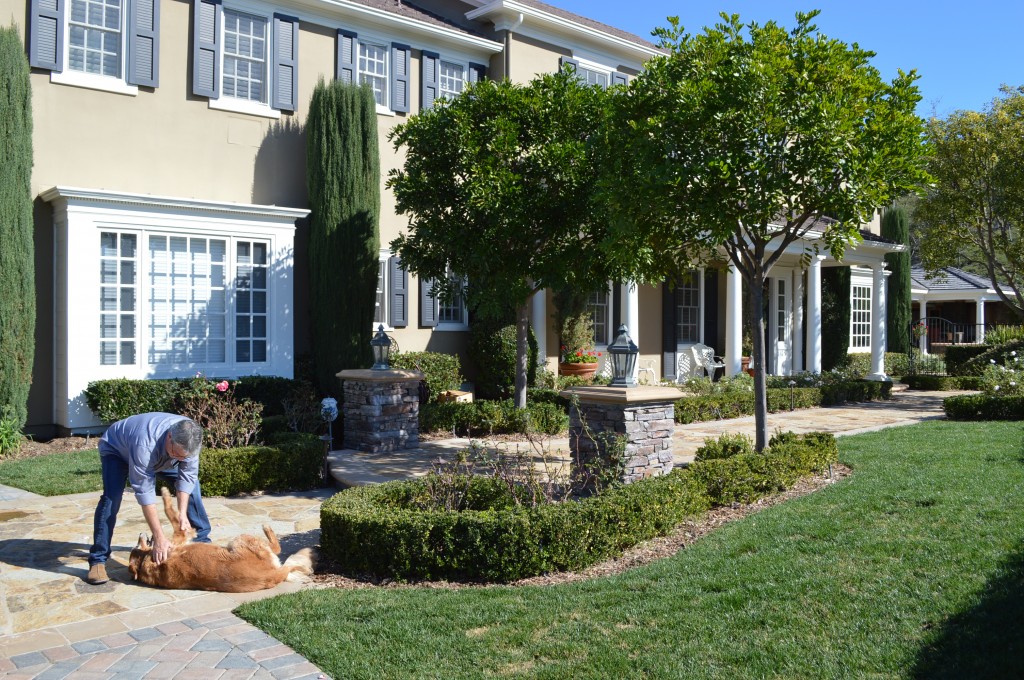 Coto de Caza an exclusive residential development in Orange County California is a stunning location to live.  Even better it's a great place to build a wine cellar in your home!
Lower down this page check out some of the location images we took when we visited one of our wine cellar builder projects.  This custom job is an interesting project located underneath stairway.  Although the project is now completed we took some on site video footage so we could showcase the Napa Valley Oak Barrel wine cellar flooring.
We will also be featuring and showing the wine cellar cooling system in detail and the special feature lighting.  By watching the videos you will be able to see the preparation of the special ductless split refrigeration system before it is hidden by a purpose make louvered grill covering made from the same wood as the custom wine racks.
What is Napa Valley Oak Barrel Flooring for Wine Cellars?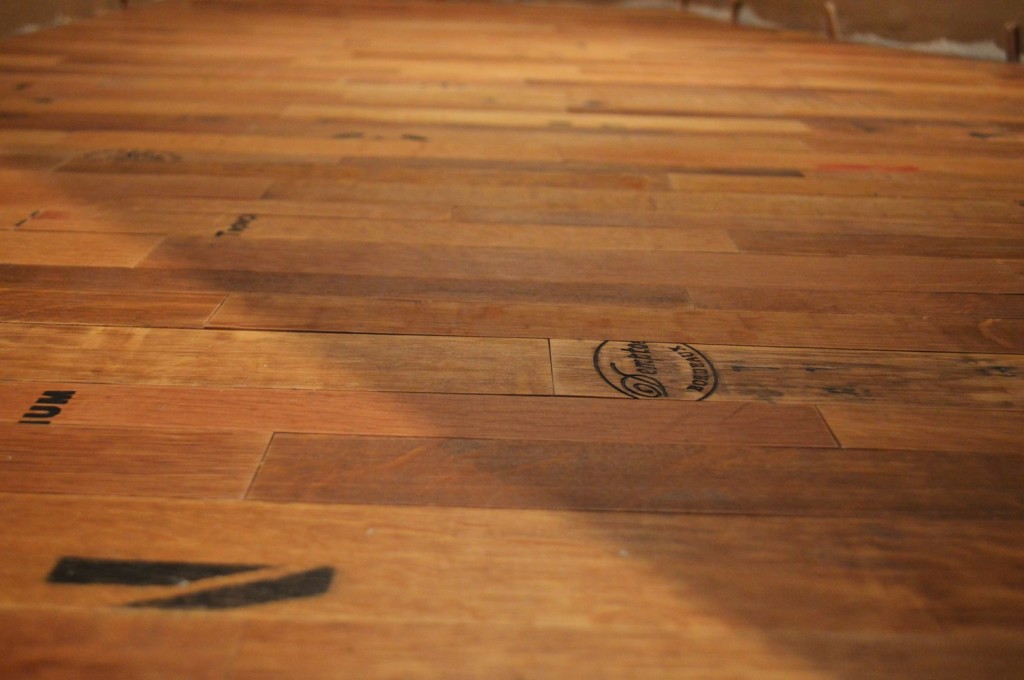 The wine barrel flooring used in this project is a Cooperage Series.
"Cooperage Series", refers to the top of the barrel where the wine makes and the wineries brand the oak casks for identification purposes.
You will notice the subtle color variations in the wood (aged oak) as well as the brands.
This style of flooring creates a statement in a wine cellar design that looks very unusual and impressive.
See this on-site video tour created during the "prep" stage of this wine room, featuring the Oak Barrel flooring
California Wine Cellars — Coto de Caza Falcon Ridge Custom Project
Custom Wine Cellar Features – Coto de Caza, Orange County – Falcon Ridge
Main Features
329 bottle capacity
Small area situated under a stairwell
Custom Premium Redwood (unfinished) wine racks
Ductless Split Refrigeration by David Gype of Arctic MetalWorks

Condenser was placed outdoors and ultimately concealed by landscaping
Evaporator was concealed by a Premium Redwood lattice style grill box and cover

Tuscan Style Wine Cellar Door

Wood: Clear Alder
We squared the top vs. the standard arch for this door
Cherry stain.

Oak Barrel Wine Cellar Flooring – Cooperage Series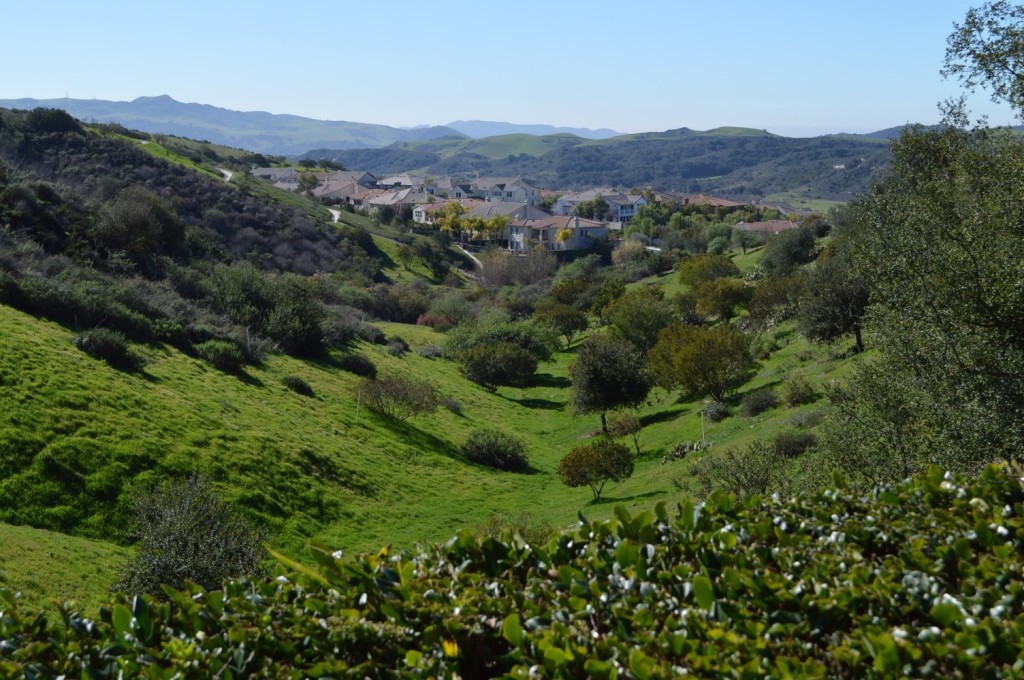 Wine Cellar Refrigeration Installation Done Right – Feature Story & Video
The wine cellar cooling system installed on this project was a split system with the condenser installed outside the home. Click here to see a specific video Wine Cellar Refrigeration Installation Coto de Caza and learn more about how we do this to make sure noise is reduced and space in the wine room is maximized. There are many options and things to take into account when creating a room intended maintain a different environment to the rest of a home. Click the above link to see specifically what we did on this project.
The Completed Wine Cellar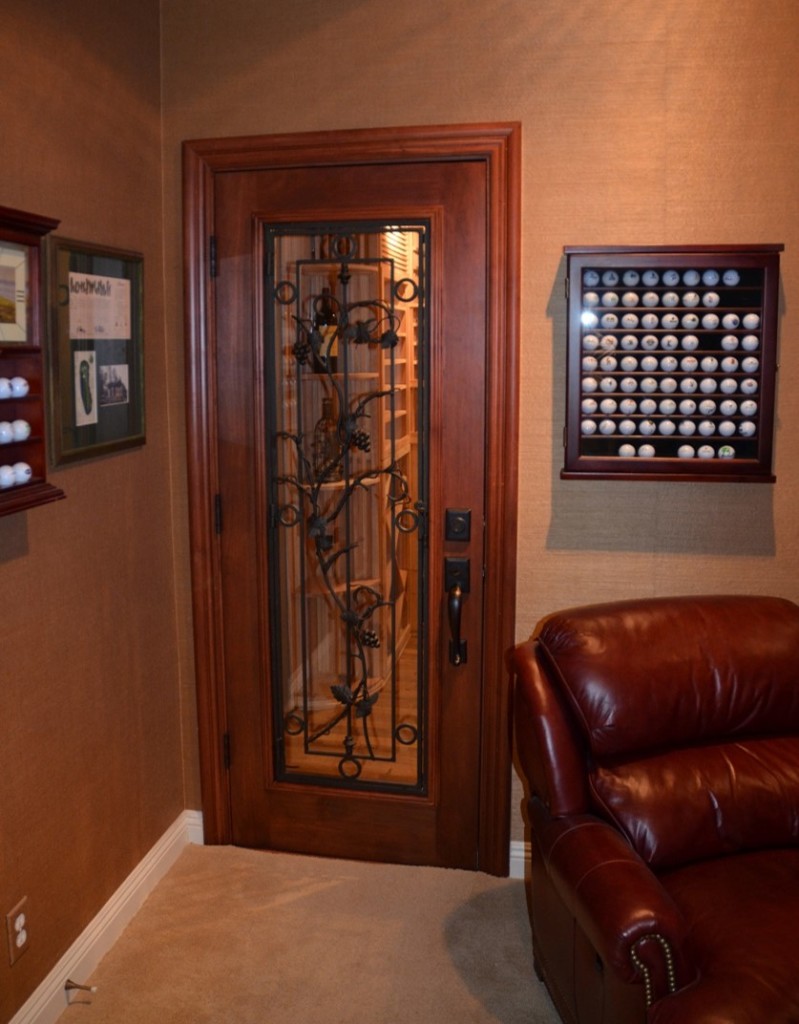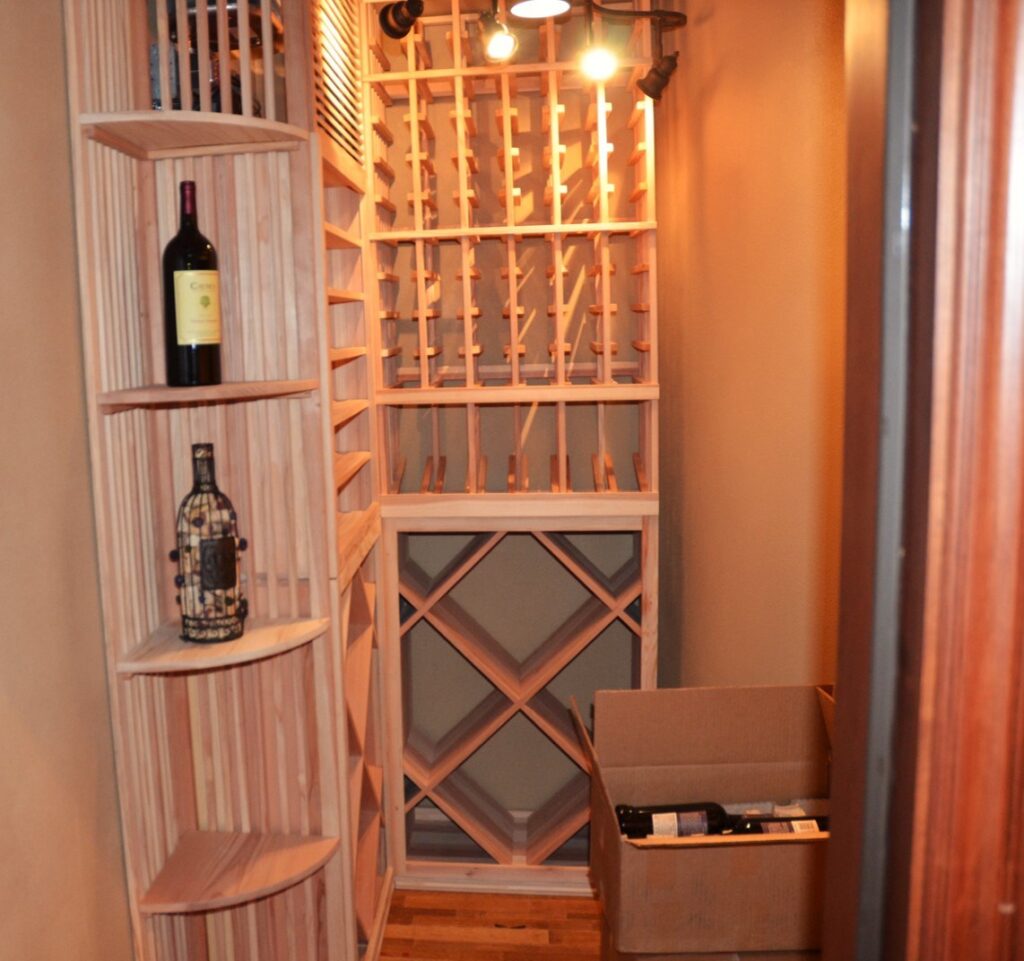 Plan view 3D Cad Drawing Coto de Caza Falcon Ridge Wine Cellar