Remove the Worry; Consult a Private Wine Cellar Management Service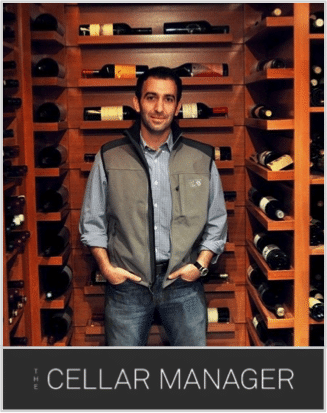 Sometimes you want someone else to take care of your wine collection and let you enjoy it! Managing a private wine cellar is work, especially if you are building a new wine room, moving your inventory to a new location, buying and receiving lots of wine, or if you have a large collection that needs to be organized and inventoried. This is why we recommend that our clients work with Matthew Goldfarb, owner of The Cellar Manager, a Los Angeles based wine management service that works with private collectors across the country.
Turnkey Solutions for Private Wine Cellar Owners
Wine collecting is a wonderful hobby, but can quickly become overwhelming with a large collection. What starts out as fun can turn into a part-time job. This is likely not what you intended when you started buying your favorite vintages.
We frequently recommend The Cellar Manager, a concierge service for clients who need expert wine cellaring advice and management in these instances. Whether you're looking for inventory management, a service to pack and move your wine to another home, off-site storage, advice on constructing and designing a new wine cellar, or appraisals and purchasing of new wine stock, Matthew Goldfarb can be a great asset, making your part-time job a hobby again—and a joy.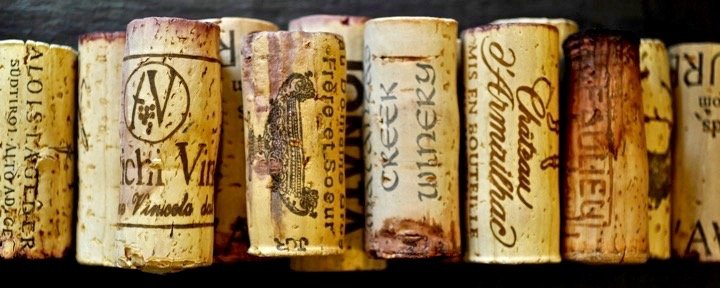 Matthew's operation presents a customizable system that allows him to offer unique and tailored services to his clients. This is a high-end set of services designed to put collectors in control of their wine assets and assist enthusiasts in becoming collectors.
Wine Cellar Consultation for a Select Clientele All Over the Nation
Matthew has built up a list of select clients that live across the country and expect top-notch customer service.
What Do You Do When You Run Out of Space in Your Wine Cellar?
Often clients' collections outgrow their cellars or wine coolers. In these instances, The Cellar Manager can arrange for off-site, temperature-controlled wine storage.
Have a Second Home You Need to Stock With Wine?
If you have a second cellar that needs filling, The Cellar Manager can split your collection, arrange for transport, and meet the wine on the other end to properly install and organize the collection. If you are starting from scratch to fill the cellar, Matthew and his team work with industry contacts to source great wines at competitive prices to stock the perfect wine room.
When You Need Wine in a Temporary Residence!
A celebrity on location filming a movie needs a few cases of their favorite bottles on set…no problem. The Cellar Manager can handle all of the logistics, ensuring the proper wines get to the right place in time.
A Private Manager for Wine Storage Makes it Easy
When using a wine manager like Matthew, the service is the key. If you have an important dinner or tasting event coming up and need wines from your personal collection packed and delivered to the restaurant, the wines will be there and ready with instructions for the sommelier.
Perhaps you are entertaining guests in your home and want to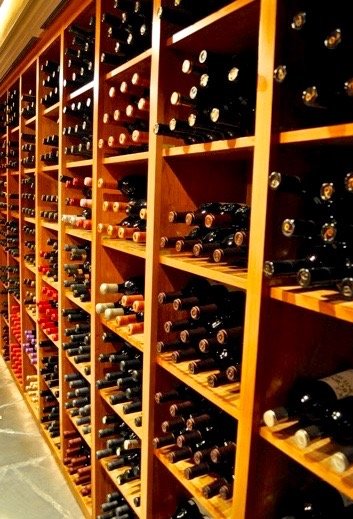 find a particular bottle. Rather than having to search around endlessly in your cellar, you can access a full digital inventory with specifics as to type of wine, varietal, producer, vintage, bottle size and precise storage location. Finding that special bottle for the moment becomes easy.
Private System and Service "Your Way!"
Matthew sets up your system the way "you like it," according to your organizational preferences, not according to someone else's planning predispositions. The idea is to make it easier on the client, and that is what's delivered.
Know the Value of Your Home Wine Stock
It's important to know the current value of your wine for a number of reasons:
Insurance purposes
When donating wine
Liquidating inventory
When moving wine
The Cellar Manager can assist in all cases.
Sometimes Your Time is Better Spent…
Leave the "dirty" work to the experts. Unpacking recent cellar arrivals, reorganizing sections, and pulling wines are all time consuming. Wouldn't you rather play golf or have friends over and drink some of that wine?
Private Management of Your Wine Helps You Be Financially Smart About Your Wine
You need to know what you have, where it is, and how much it's worth. If some of your wine is heading over the hill, sell it. Don't get stuck with bottles of vinegar. Be smart when it comes to your collection and utilize the years of cellar and wine market experience of The Cellar Manager to protect your valuable assets and make well-informed decisions.
Wine Moving Requires a Specialist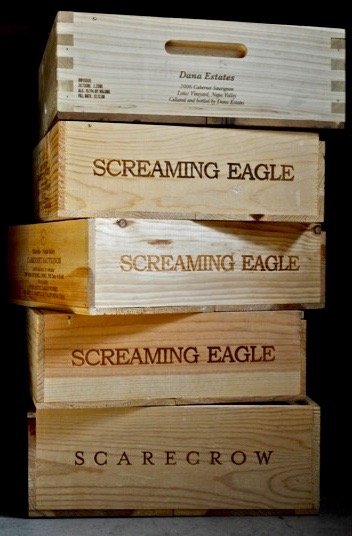 Moving is always a challenge, especially when you have a cellar full of hundreds or thousands of loose bottles. Most moving companies won't even touch your collection, and would you really trust them with it anyway? You need someone with years of experience moving fine wine. It's a delicate and intricate process that requires proper care. The Cellar Manager can execute a pack and move in nearly all locations.
They have the right supplies to get the job done in a safe manner, with contacts in the transport industry to make it all possible.
Moving Emergency? No Problem!
Sometimes moves can be sudden or unexpected, as in the case of fires, floods, or a house that sells quicker than expected. What if the location you're moving to doesn't have a wine cellar? Call Matthew and he'll arrange the move and off-site storage. This situation is DEFINITELY a time when need an expert's help.
Wine Cellar Construction Consultation
Jerry at Coastal Custom Wine Cellars works with The Cellar Manager in joint consultation on wine cellar construction projects. Often, Matthew will recommend Jerry to his clients that need high quality custom wine cellar design and building in the Orange County and Los Angeles areas.
Whether you're looking at building a new wine cellar, or need to upgrade your current wine room, having a wine manager helps identify particulars to keep in mind and helps to arrange work with a top wine cellar contractor like Coastal Custom Wine Cellars.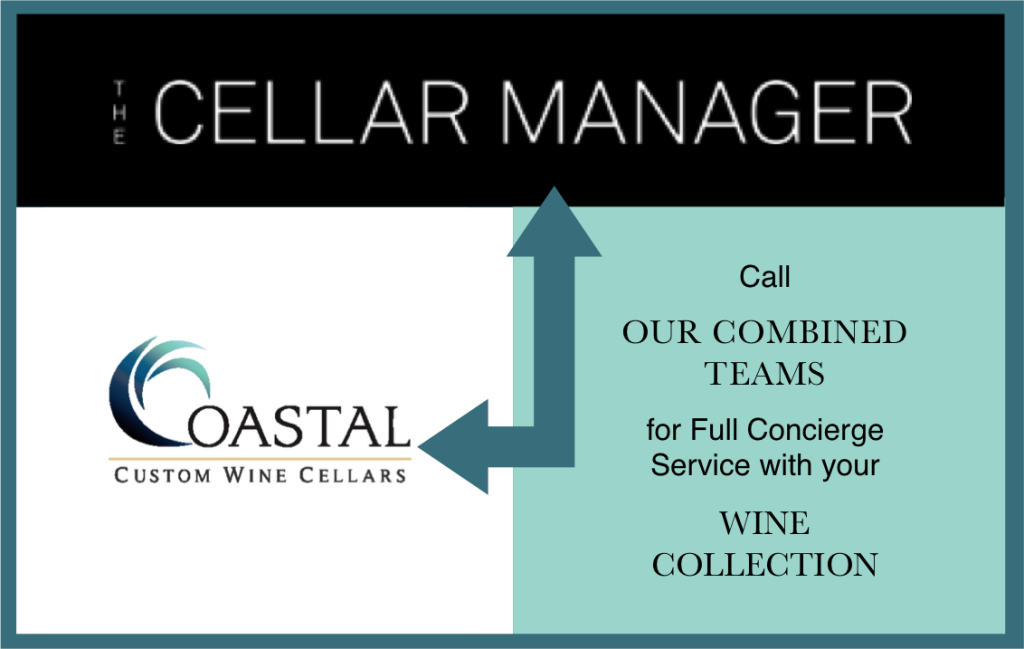 Use a Private Turnkey Wine Cellar Manager like Matthew Goldfarb!
If you're tired of the work associated with your hobby of collecting wine and storing it in your home or offsite, then you need the expertise and convenience of a wine cellar consultant like The Cellar Manager. Mention your cellar management needs to Jerry today and he'll be happy to help connect you with Matthew. The clients that we recommend to The Cellar Manager couldn't be more satisfied with the level of service. Eliminate the hassle; bring the fun back to wine collecting.