Le Cache Contemporary Wine Cabinets Are an Affordable Option With Enduring Style
Modern furniture is popular and timeless, as demonstrated by Le Cache's fine line of contemporary wine cabinets. Find the cabinet that fits your home.

Modern Furniture Never Loses Popularity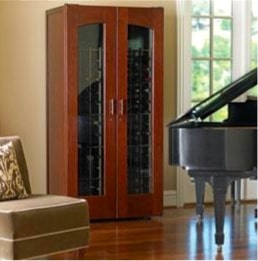 There's a reason that modern furniture hasn't lost its popularity over the years. Modern and contemporary styles grew in popularity throughout the world during the 50's and 60's, a period of time following serious economic collapse and two world wars, when resources were more scarce but spirits were high. As a consequence, a style was born out of simple times that required beauty and innovation.
We too live in a phase of time that requires invention, creativity, and a reliance on the simpler aesthetics. In the coming years, throughout the world, more and more people will choose to live in urban settings, with technology and culture always pushing forward toward a more modern and unpretentious design appeal.
Contemporary Wine Cabinets by Le Cache
Nothing exemplifies this trend more perfectly than the Le Cache contemporary wine cabinet series, offered now by Coastal Custom Wine Cellars. We're excited to offer this to our exclusive clientele who love wine and want to store it properly, regardless of the size of their collection or the location of their household. It's perfectly designed for modern styled apartments and homes that might have limited space requirements.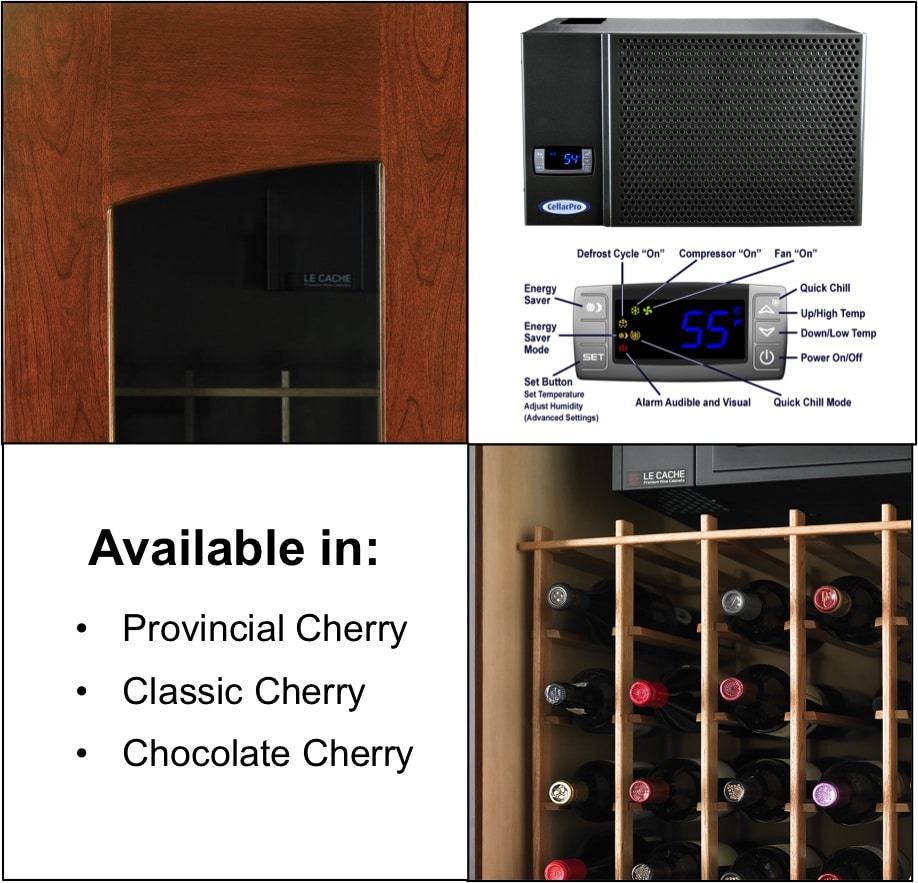 Peruse our gallery of images of this stunning collection, (All models in this style are shown below) which features hardwood doors and arched windows that can showcase your wine collection in a stunning light. Models are available in Provincial Cherry, Classic Cherry or Chocolate Cherry finishes.
Contact a Design Specialist
For pricing and to make a purchase call toll free: +1 (888) 735-8889. If you live in Southern California, Baltimore, Maryland, or in the New Jersey/New York area we can set up an appointment with a design specialist to consult on your space to help find the right piece for your home.
To see images of wine cabinets in other styles see our Le Cache main page here.
Gallery of Images