Custom Design Your Wine Cellar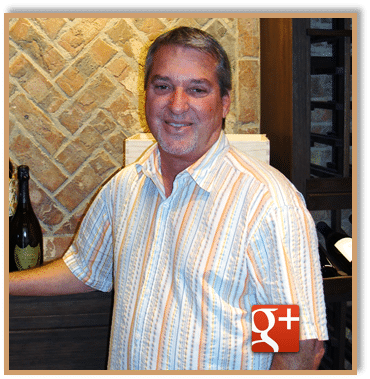 Whether your project is a residential custom wine cellar or a commercial wine storage display area, it's easy to get started.
Before beginning the design of the wine racking itself, we first need to take time to discuss how you wish to store, manage and display your wine collection.
Our in-house design staff will work with you to create the wine cellar of your dreams; from the floors to the doors, no details are left out. Our knowledgeable designers know which questions to ask before they begin creating your design.
Typical Design Questions
For example, how many bottles do you currently have in your collection and do you want the room to grow your collection?
Are there large format bottles to consider or wood case storage needs? Will the wine room be refrigerated to 55-60F degrees?
If so, are you working with a contractor or would you like one of our wine cellar specialist installers to prepare the wine room?
Whether your wine cellar is to have a showroom appearance, be a place for entertaining your friends?
Or is merely a place to properly store your wine collection?
Our state-of-the-art 3D designs will bring your one-of-a-kind custom cellar to life. Simply complete the form above or go ahead and call us directly at +1 (888) 735-8889 and one of our experienced custom wine cellar designers will be happy to create a unique and distinctive design for you, completely free of charge.
How to Design Your Custom Wine Cellar
Designing a custom wine cellar should not be a painful and heartrending experience. After all, this is your dream and it's our job to make sure we fulfill that dream in a way that will make you, our customer, proud.
What to think about first:
It's easy to get started, but before beginning the design process of your custom wine cellar, you first need to take a few minutes to decide how you wish to store, manage and display your wine collection.
Other things to think about:
One easily overlooked design element is the wine cellar door(s) and wine cellar refrigeration. Remember a wine cellar door is not constructed then same way a regular door is and the refrigeration element can change depending on the size, shape and where you decide to put your custom wine cellar.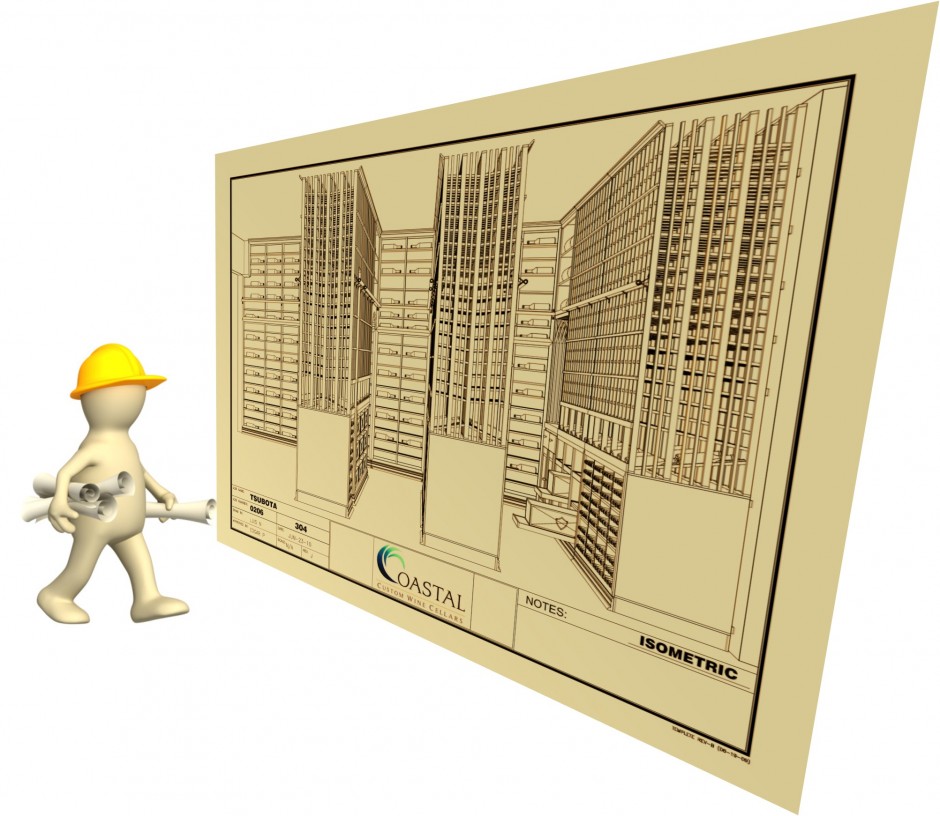 How Coastal Custom Wine Cellars can help you:
After one of our trained design consultants talks to you in depth about your ideas, wants, needs and dreams, a design request is then submitted to the CAD team. This team has extensive experience in taking your ideas and the consultants first draft sketch and creating your wine cellar in 3D. After the CAD department gets all the information required it takes about 3 days and your wine cellar design is returned and emailed to you.
What's in the 3D design package?
The 3D design package consists of a highly detailed 3D drawing over multiple pages, including the plan view, elevations and 3D views of the wine cellar. The design is emailed to you in a .pdf format along with a link to a 5 minute video tour of the design. Each page is gone over in the video so you understand not only what you are looking at but exactly what your custom wine cellar will look like.
What happens next?
Our design consultant will then give you a call to make sure you are happy with everything and to answer any questions. It is at this time you can discuss with your design consultant what type of wood you would like and how you would like that wood finished. Coastal Custom Wine Cellars prides itself on the number of wood types and finish options that are available so you truly get the custom wine cellar of you envisioned.
Lastly:
Now armed with all your information, your questions answered and all your finishing options selected a formal proposal is submitted to you so that we can get started on your dream custom wine cellar.
Key points:
Now you know how the process works here's some key points to keep in mind when talking to your design consultant:
Where you want to locate your cellar (e.g. in the basement, under the stairs, a whole room, one end of the dining room etc)?
An idea of the type of wood you might like (we can send you wood samples)
How many bottles of wine you wish to store?
Do you wish to display any bottles?
Would you like a mural?
Would you like wine barrel flooring?
What type of lighting would you like?
Call Now! (949) 355-4376 or (888) 735-8889
Call or email one of our design consultants today so we can create the custom wine cellar of your dreams and make this whole process as simple and as painless for you as possible.
Email our lead designer Jerry@CoastalCustomWineCellars.com
Custom Wine Cellar Design – Philosophe.mp4
Wine Cellar Design in Short Hills, New Jersey.mp4
Customized Wine Rack, Custom Commercial Wine Racking and Kit Wine Racks
Designing and building a custom wine cellar is not an overnight project. Whether you are planning a residential wine room, a commercial wine tasting display, a commercial wine storage renovation, our goal is to offer helpful advice, project management, design expertise and an understanding of your timelines throughout. If cost is your constraint we can sometimes make use of a mix of pre-designed kit racks incorporated with custom components to realize your design goals whilst working with tight cost constraints.
An example of the effective use of kit racking incorporated into a custom wine cellar design can be found here Custom Wine Cellar for 2772 Bottles – Orange County California.
We work hard to help you realize your ideas and visualize them by creating plans in a 3D Design Package. This can be packaged in a competitive proposal before you pay any dollars or make a commitment. At Coastal Custom Wine Cellars we believe in earning your business! If you would like kit off a project or indeed have a custom wine cellar design request simply call us at +1 (888) 735 8889 or complete a Free 3D Wine Cellar Design request and we would be happy to help.
We strongly believe that satisfied customers determine the success of any business. Our goal is to provide you with exceptional customer service not only before the project goes into production, but also, just as importantly, after the project is installed.
Check out Coastal Custom Wine Cellar's Owner Jerry Wilson who can be found at Google+ Follow him there!
See also Commercial & Residential Wine Cellars Industry News
Save