Contact Coastal Custom Wine Cellars in Maryland
Coastal Custom Wine Cellars has more than a decade of experience in the wine cellar design and construction industry. Jerry Wilson, the owner and senior design consultant of Coastal, built the company in the year 2000. Coastal started building wine cellars in California, and now all over the United States, including Maryland, where we're proud to have an Installation Office.
Maryland's Climate Conditions – Perfect for Producing Wines
Maryland wines have been gaining popularity and credence since the Old Line State's first winery, Boordy Vineyards, set up shop in 1945.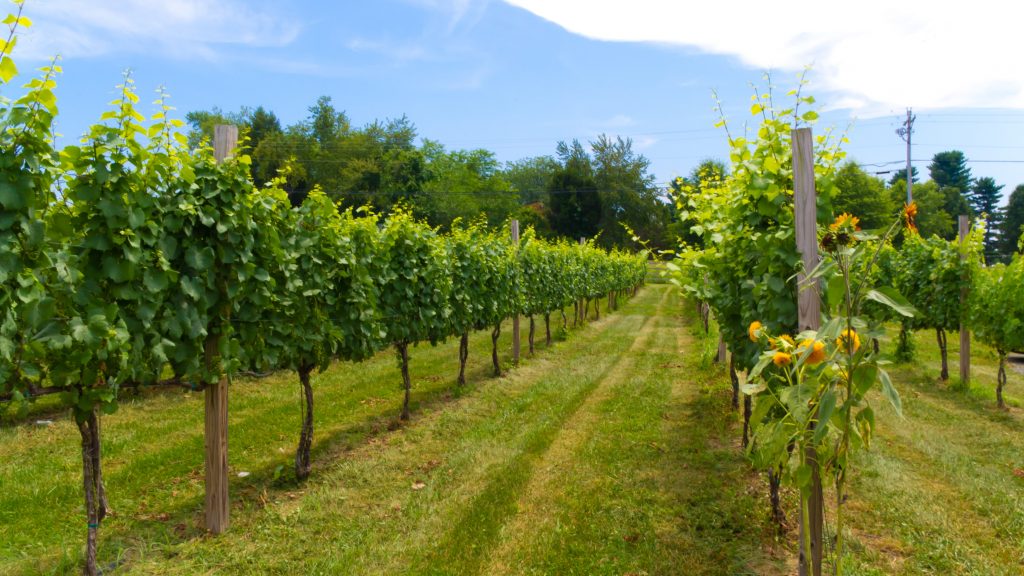 Maryland is endowed with excellent climate conditions that are perfect for growing a wide variety of wine grapes.  With 12 wineries producing over 140 different wine varietals, it won't be long before Maryland wines are recognized as among the best.
Environmental conditions play an essential role in producing the finest Maryland wines.  The importance of maintaining stable climate conditions is crucial to the quality of wines, from the production stage down to the aging process.  Wine makers, purveyors, and collectors know the significance of providing only the best climate conditions, which is why they invest in a dedicated wine cellar space for proper wine storage.
Companies such as Coastal Custom Wine Cellars are in the business of designing and installing climate controlled wine rooms where wines are stored under ideal conditions and displayed in a tasteful way.  Whether you collect wines as a form of investment or a hobby, protecting them against outside factors is a paramount concern, as this is necessary in preserving their quality and enhancing their value over time.
Work with Builder – Coastal Custom Wine Cellars – in Maryland
Coastal Custom Wine Cellars Maryland specializes in the design and construction of custom wine rooms, for both residential and commercial applications.  They have created some of the best home wine cellar installation and commercial wine displays, not just in the Old Line State, but around the country as well.
With over ten years of experience in the wine cellar installation industry, Coastal Custom Wine Cellars prides itself for their customer-centric approach to the design and construction of their wine cellar projects.  They work side-by-side with their clients to deliver the best results and ensure customer satisfaction.
Clients are provided with a trained design consultant who will walk them through the wine cellar design process.  After discussing the storage needs and design ideas of the client, the CAD (computer-aided design) team will then prepare a three dimensional illustration of the project.  3D drawings present a detailed view of a wine cellar design, allowing clients to preview the end product before proceeding with the actual wine cellar installation.
Their 3D design package consists of multiple pages of detailed illustrations, including an overhead view, various elevations, and 3D visuals of the wine cellar design.  The 3D design package is provided by Coastal Custom Wine Cellars completely free of charge and without obligation.
Examples of Maryland Custom Wine Room Projects
Baltimore, Maryland – Custom Wine Room Conversion Project
The process of transforming a dull spare room in your home into an elegant custom wine cellar is a beautiful sight to behold.  This is a custom wine room in Baltimore, Maryland that Coastal Custom Wine Cellars worked on.
It involved converting a space underneath the stairwell into a climate controlled wine room.  Installing the right selection of custom wine racks created a storage space that provides optimum total bottle capacity.
Baltimore, Maryland – 4,010-Bottle Capacity Wine Storage Facility
A large wine collection deserves to be stored and displayed in custom-designed wine storage racks. This custom wine room project in a Baltimore, Maryland residence can store up to 4,010 wine bottles with an amazing combination of custom wine racks.
The chosen custom wine racks not only allow the owner to organize and display his wine bottles, but also add aesthetics to the wine cellar space.  Waterfall display racks, high reveal displays, and wooden cases serve as excellent wine storage and display solutions for the very large wine collection.