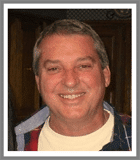 This rather elegant Custom Wine Cellar was installed in Watermill which is located on the east end of Long Island New York. First, let me point out that every residential client that comes to Coastal receives a free of charge consultation and a 3 dimensional design package as is depicted in the video of this project. This enables our clients to have a really good visualization of the overall look and feel and to examine the details of their wine cellar design and construction. As master wine cellar builders it's important to us to get the details just right for our clients.

This particular wine room was created in unfinished All Heart Redwood, and the wine racks themselves have a total capacity of 2,501 bottles. You can see the individual elevations in the design package snapshots below and in the video.


Custom Wine Cellars New York — Watermill Wine Cellar Builders Long Island


The focal point of the wine cellar is the arch flanked by symmetrical diamond bins across form the entry. The arch features stemware racking and particularly effective concealed lighting. The long walls along the left and right sides consist mostly of 3 ¾" storage rack openings which will hold just about every 750ml single bottle in the marketplace.

A display row was also added which pitches the bottles at 15 degrees for display character and management purposes and as this is the optimum for ensuring the proper aging of the wine over long periods. This aids in the management of the cellars as like wines can be stored above and below the display.

Lighting valances allow concealed LED custom wine cellar lighting to be installed to make the display row pop.
Client Comment – Custom Wine Cellars New York TESTIMONIAL:
Attached are some finished photos of the custom wine cellar. You were very patient dealing with my detail to perfection and I appreciate your follow through. I really enjoyed working with you on the cellar and love the result!
Thanks, Anthony
To add a little more style and elegance to the wine cellar we added a horizontal display right under the high reveal display row. At the end of the racking we added a quarter round display column to add a nice transition between walls. Designed right, this quarter round display column adds a lot to the look of the room allowing wine or other ornaments to be highlighted. All the custom wine racks feature 4″ toe kicks and base moldings which raise the racking off the floor and give a finished designed look.
Other important features of this wine cellar include a ducted Wine Cellar Refrigeration System from CellarMate. This system was chosen for its quiet operation and ability to cope with the size of the room. We added double, Barolo style, custom wine cellar doorswith dual pane glass to maintain the integrity of the climate control wine room environment.
In an alcove we added a table top for serving and presenting wine under which are commercial, roller based, wooden case storage shelves so that they roll out very easily when loaded.
Our installer on this job, Rich Fry, took some good "end of job" pictures. You can see the completed empty wine room without the special lighting. You'll notice the dramatic effect of the lighting in the final images where the wine cellar is also fully stocked with wine. The effect of the concealed LED lighting as the light cascades down through the stemware rack in the central display arch really adds natural depth to the design.
Finally, the addition of a wine tasting table demonstrates how this custom wine cellar is as much an entertainment and wine tasting room as it is a wine storage room. This is particularly noticeable as it is visible that our client likes to store corks in the horizontal display row indicating just how much…. they like to entertain.
To see a range of completed wine cellars, visit our custom wine cellars gallery where we show a variety of wine room styles and designs.
Did this project page help you to gain an insight into wine cellar design or provide some ideas for your own project? We have lots of other custom wine cellars builder designs and installation examples you can explore. For example take a look here at another Custom Wine Cellars New York project which was designed to reduce costs by using a mix of custom and semi-custom wine racks in a closet conversion job. Also check out this Custom Wine Cellars California job installed on the opposite coast to this New York project.
Interested in starting a project of your own? Simply call us TOLL-FREE: at +1 (888) 735-8889 or complete a Wine Cellar Builders Design request form and we will respond within 24 hours.