A Client Grateful for the Excellent Customer Service by Coastal Custom Wine Cellars
Brian is one of our clients who wanted a custom wine cellar of his own, where he can store and grow his wine collection.  Coastal Custom Wine Cellars designed and built the wine cellar for Brian and he was just so impressed that he considers our customer service second to none.
Here is what he said on his email to the founder and owner of Coastal Custom Wine Cellars, Jerry Wilson: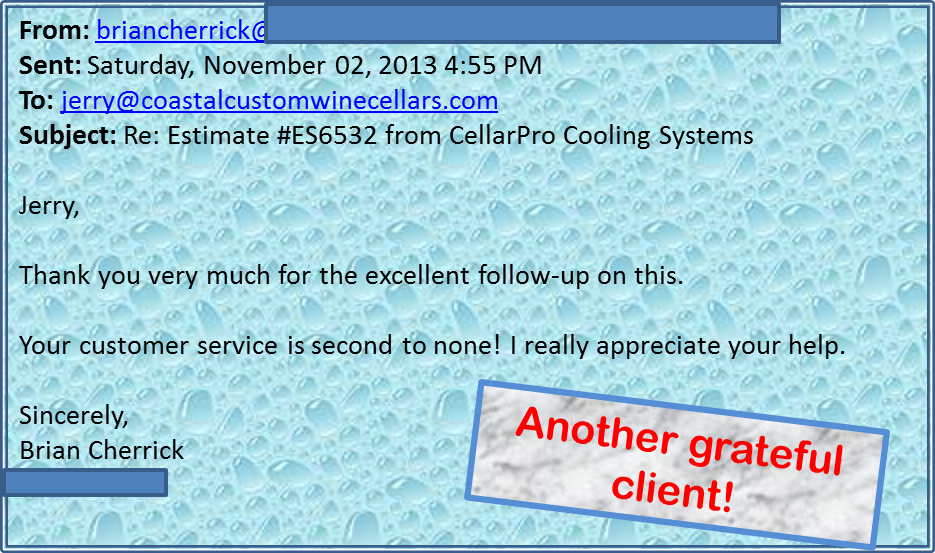 Jerry,
Thank you very much for the excellent follow-up on this.
Your customer service is second to none! I really appreciate your help.
Sincerely,
Brian Cherrick