What the Client Said – Custom Residential Wine Cellar – Delaware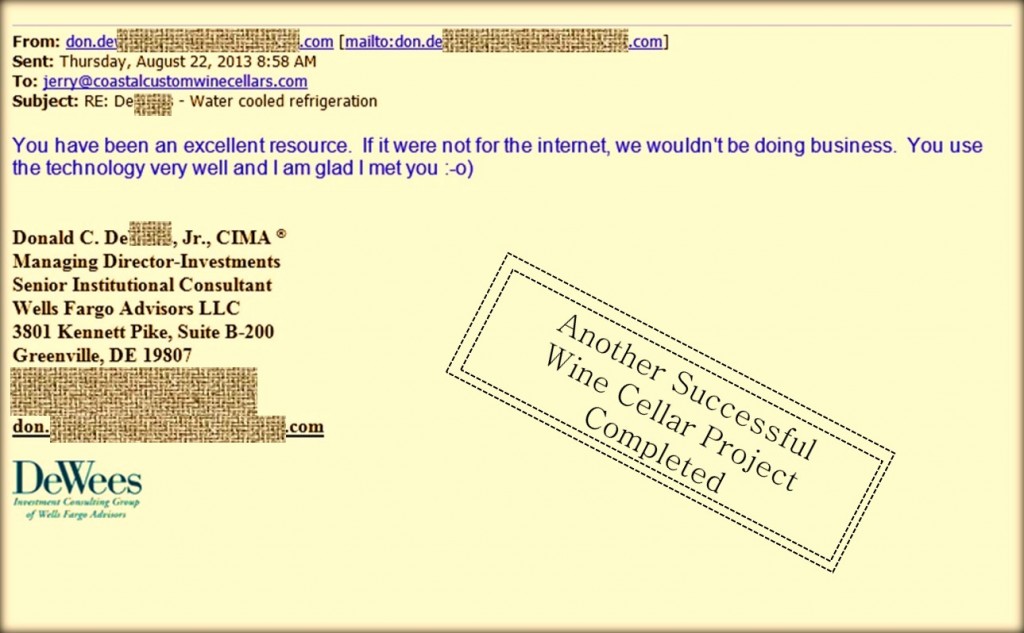 This project for Donald a customer living in Greenville, Delaware was a beautiful wine cellar customized in clear alder wood with a rustic stain and lacquer top coat.
Finished climate controlled wine cellar had a total capacity of over 1,244 bottles.
Donald said, "You have been an excellent resource.  If it were not for the internet, we wouldn't be doing business.  You use the technology very well and I am glad I met you :-o)".